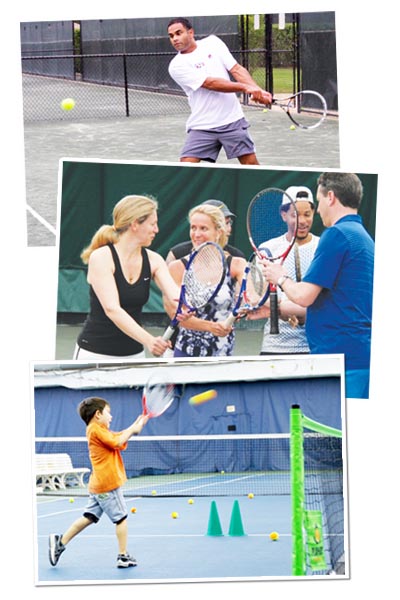 SPORTIME TENNIS PROGRAMS
SPORTIME is proud to operate the finest tennis facilities in New York State, including over 150 indoor and outdoor courts, in a variety of surfaces, across Long Island and in Westchester, Manhattan and the Capital Region. SPORTIME membership allows seasonal and year-round play and program participation.
SPORTIME offers a complete menu of Adult and Junior lesson programming. All lesson programs have a Master Professional who supervises and provides the ultimate "tennis concierge" service.
All SPORTIME members are welcome to rent indoor court time at any of our SPORTIME locations at substantially discounted rates, and each club offers designated complimentary court time.
JOHN McENROE TENNIS ACADEMY
SPORTIME is also proud to offer our junior tennis players the highest level of instruction at the acclaimed
John McEnroe Tennis Academy
(JMTA) at our facilities in Bethpage, Lake Isle and Randall's Island.