| | | |
| --- | --- | --- |
| | | |
| | FIND OUT ABOUT ANOTHER SPORTIME LOCATION: | |
| | | |
AMAGANSETT

320 Abrahams Path, PO Box 778, Amagansett, NY 11930

Contact Club
Junior Tennis @ Amagansett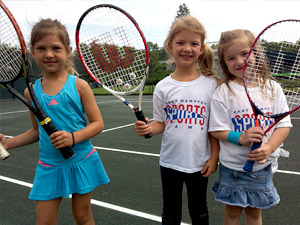 SPORTIME offers the finest tennis programming for juniors, supervised by a world-class staff of experienced tennis professionals and coaches, all at the safest, most beautiful facility in the Hamptons. Our summer programs challenge and develop a child's abilities, while enhancing his/her fitness and self-esteem and providing positive social interaction. Check out SPORTIME's unique, cutting-edge tennis programs now!
SPORTIME U10 Tennis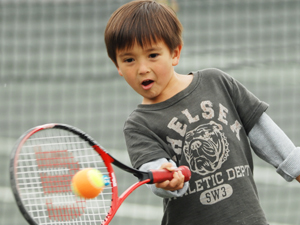 SPORTIME's U10 program guides our youngest, newest players through clearly defined stages of development that follow a progression of court sizes, ball types (red, orange, green, yellow) and net heights that make it possible for kids to actually play tennis from the moment they step on a tennis court.



2020 Session
Junior TK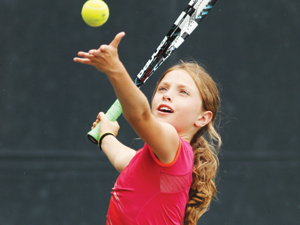 SPORTIME's Junior Tennis Kinetics is dedicated to meeting the instructional and recreational needs of our junior players in a positive and dynamic environment. JTK aims to develop the whole player, physically, mentally, tactically and technically.



2020 Session
NEW JMTA Tennis Training Camp
The John McEnroe Tennis Academy Summer Training Camp is for players who want to make tennis an integral part of their lives, who aspire to compete at the local, regional, national and intercollegiate levels and who are ready to commit to doing so. Coached by an experienced team of John McEnroe Tennis Academy directors and pros, JMTA players are trained to become well-rounded competitive athletes, with the technical foundation and the tactical know-how to win tennis matches.



JMTA Summer Tennis Training Camp Brochure
Junior Private and Semi-Private Lessons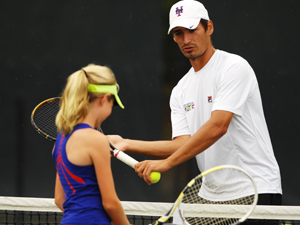 Junior Members may learn and improve in a completely individualized setting with private and semi-private lessons. SPORTIME pros who are certified for private instruction are trained to customize a teaching strategy and program based on a junior member's unique needs. Semi-private lesson participants must sign up with a partner.



| | | | | |
| --- | --- | --- | --- | --- |
| | | | | |