Pickleball Court Rentals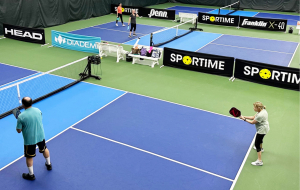 Groups of friends who would like to play together may reserve a court for their private use, either on a per-diem basis, up to 7 days in advance at most locations, or as a "Seasonal" rental, on the same day and time each week for the duration of the indoor season. There is a maximum of 6 players permitted to reserve and share one court.
Call (631) 269-6300 for more information.