John McEnroe Tennis Academy (JMTA) for Ages 9 and Up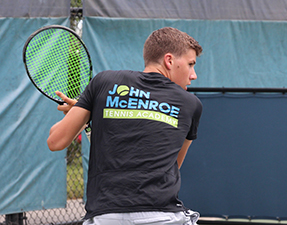 Qualified players are invited to join the John McEnroe Tennis Academy (JMTA), the area's #1 program for developing competitive juniors. Conceived, developed and directed by John McEnroe and his world-class staff, including JMTA's Co-Directors, Lawrence Kleger and Patrick McEnroe, JMTA boasts players that have won titles at sectional, national, intercollegiate, international and professional levels. Acceptance into this program requires pre-screening.
JMTA Training is 52 weeks a year at our Manhattan, Long Island and Westchester locations and in the summer at our Hamptons location - SPORTIME Amagansett.
Click here
to find out more.
2020-2021 Session