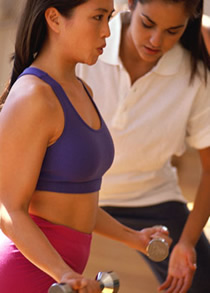 PRIVACY POLICY
Last updated June 25, 2014

At SportimeNY.com we are firmly committed to protecting the privacy of those visiting our site. This privacy policy is intended to ensure that a visitor's information is handled in a safe and responsible manner. As we continue to develop our website and incorporate new technologies to improve communication, this policy will evolve. We, therefore, encourage visitors to refer to this policy on an ongoing basis to stay abreast of our most current privacy policy practices.
Currently, SportimeNY.com visitors may request information about SPORTIME, its facilities, programs, services, etc. To receive information, visitors are asked to provide relevant contact information (e-mail address, phone number, address, etc.). This contact information is used to send SPORTIME program and promotional materials, and other pertinent information, to such visitors, as requested. A visitor's contact information is also used to get in touch with the visitor when necessary.
SportimeNY.com visitors may also purchase SPORTIME products on our website. Our site provides a form for visitors to order such products. A visitor must supply pertinent contact information (see above) and financial information (credit card number) to complete the order form. Contact information from the order form is used to send the products purchased. Such information is also used to get in touch with the visitor when necessary. Financial information from the order form is used to charge the visitor for products ordered.
SportimeNY.com strictly protects the security of your personal information and honors your choices for its intended use. We carefully protect your data from loss, misuse, unauthorized access or disclosure, alteration or destruction.
We do not disclose a visitor's personal information to anyone outside of the SPORTIME organization, except as permitted or required by law. Sportimetfm.com may use a visitor's information to communicate special offers and promotions to him or her. A visitor who does not wish to receive such communications may "opt out" by indicating his or her desire to do so in the comments field provided.
Children's Privacy Policy: The safety and privacy of children is very important to us. SportimeNY.com is a general audience web site and is not geared towards children under the age of 13. However, we are committed to comply with the requirements of the Children's Online Privacy Protection Act of 1998 (COPPA) and do not collect any more personal information than reasonably necessary to enable people to participate in the activities we offer on our web site. We will not register or otherwise collect personal information from persons who identify themselves as being under the age of 13 without the prior verifiable consent of that person's parent or guardian. Any parent or guardian that would like to review the information collected from his/her child may do so by contacting us at 631-269-1055.
SPORTIME welcomes your comments regarding this Privacy Policy, please contact us at 631-269-1055.
Disclaimer: Neither SPORTIME nor any of its partners, owners, managers, officers, affiliates or employees (collectively, the "SPORTIME Parties") shall be held liable for any improper or incorrect use of the information described and/or contained herein and assumes no responsibility for anyone's use of the information. In no event shall any of the SPORTIME Parties be liable for any direct, indirect, incidental, special, exemplary, or consequential damages however caused and on any theory of liability, whether in contract, strict liability, or tort (including negligence or otherwise) arising in any way out of the use of this web site. This disclaimer of liability applies to any damages or injury, including but not limited to those caused by any failure of performance, error, omission, interruption, deletion, defect, delay in operation or transmission, computer virus, communication line failure, theft or destruction or unauthorized access to, alteration of, or use of record, whether for breach of contract, tortious behavior, negligence or under any other cause of action.