SPORTIME CORPORATE OFFICE

SPORTIME Clubs, LLC

Location:
275 Old Indian Head Rd.
Kings Park, NY 11754

Mailing Address:
P O Box 326
Kings Park, NY 11754

Tel: (631) 269-1055
Fax: (631) 269-1270
Welcome to SPORTIME! We offer over 190 indoor and outdoor tennis and pickleball courts, fitness clubs and sports arenas at 14 clubs across Long Island, in NYC, in Westchester and in the NY Capital Region. SPORTIME strives to provide its members with welcoming and comfortable environments and the best instructional programs anywhere.
SPORTIME's "fitness for real life" philosophy is reflected in clubs that are state-of-the-art, yet affordable, and that offer the best tennis facilities and instruction, along with great gyms, camps and sports and fitness programs.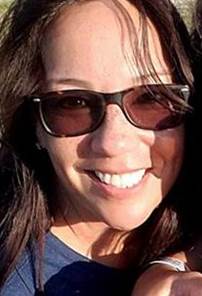 Kelly David
Executive Director of Marketing

Kelly has over 25 years of experience in marketing, communications, design, production, project management and, recently, in web and app development. Kelly manages all global marketing efforts for SPORTIME and for the John McEnroe Tennis Academy, and she coordinates central office procedures as they relate to customer communications and outreach.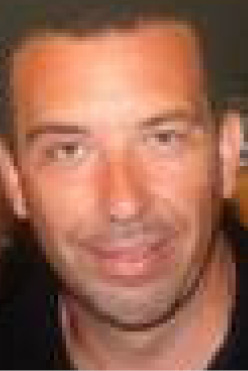 Pat Nappo
Director of Engineering

Pat has over 25 years of facility management and maintenance experience in various industries, including healthcare. He holds trade certifications in HVAC, Plumbing, Electrical and Carpentry. Pat provides broad oversight of the physical well-being, function and maintenance of our facilities, in addition to frequent on-site assistance at the sites. He leads the engineering team.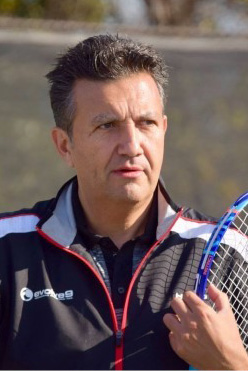 Mike Barrell
Executive Director of Tennis

Hailing from the United Kingdom, and a coach for more than 30 years, Mike has delivered tennis coach training and inspiration across five continents and in over 80 countries. Mike is a Level Five LTA Coach and a PTR Professional. He has been instrumental in designing, implementing and supporting SPORTIME's/JMTA's innovative, proprietary programs for players under the age of 10 since 2014, and became Executive Director of Tennis in 2022. Mike recruits and trains SPORTIME tennis coaches to meet the needs of all SPORTIME sites and programs.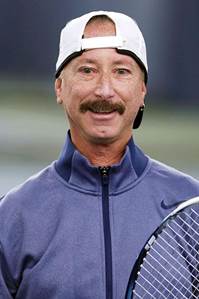 Lawrence Kleger
Co-Director of the John McEnroe Tennis Academy

Lawrence became the Director of the John McEnroe Tennis Academy in the summer of 2012. Lawrence is a key member of the team that coordinates tennis pro hiring for the company and he is SPORTIME's tournament and elite junior training expert. Lawrence has coached/coaches numerous sectionally, nationally and world ranked junior players, including 2014 Wimbledon Junior and US National Boys 18 Champion, Noah Rubin. Lawrence has coached since Noah was 7 years old.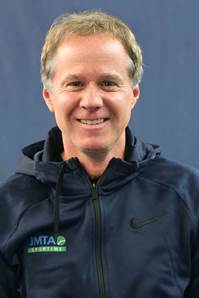 Patrick McEnroe
Co-Director of the John McEnroe Tennis Academy

As a junior from Douglaston, NY, Patrick reached the semifinals of Wimbledon and the US Open boys' singles in 1983. At Stanford University, Patrick captained NCAA championship teams in 1986 and 1988, and graduated with a degree in political science. On the ATP Tour, Patrick achieved world rankings of No.28 in singles and No.3 in doubles, and won a French Open title in doubles. Patrick was the longest tenured U.S. Davis Cup captain in history, winning the cup in 2007. He was the General Manager of Player Development for the USTA until mid-2015 and joined SPORTIME/JMTA in 2017.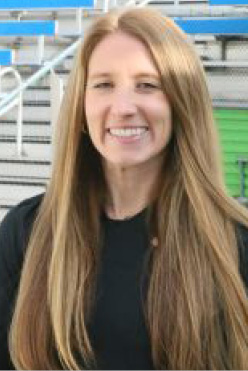 Ryann Cutillo
Executive Director of the John McEnroe Tennis Proj

Ryann trained at SPORTIME from the age of 5, and was ranked in the top 15 nationally and #1 in the Eastern Section in every age division, winning two New York State championships. She went on to play Division I tennis at Wake Forest University, captaining the team there for 2 years and winning over 100 career matches. Since graduating in 2012 with a BA in Psychology, Ryann has spent the last decade in high level business development, operations, and development positions across the sports, digital media, and tech industries. She was JMTA Media Director before assuming her current role for JMTP.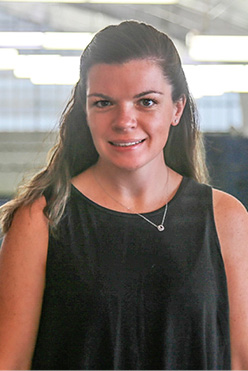 Courtney Repoli
Assistant Director of the John McEnroe Tennis Pro

Courtney completed her Master's Degree in Sports Management at The George Washington University in Washington DC, After graduating, she worked with the Washington Kastles of World Team Tennis. In 2010, she joined SPORTIME and, after a break to start her family, Courtney returned in October 2020 as Assistant Director of JMTP. In January 2022, her responsibilities were expanded to include serving as Assistant to SPORTIME's VP and Chief Legal Officer.